Regular price
$ 349.99 USD
Regular price
Sale price
$ 349.99 USD
Unit price
per
Sale
Sold out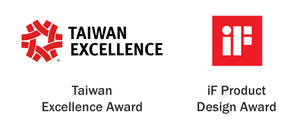 6 Track Audio Mixer: Control and monitor 6 tracks of your voice, alerts, music recording, and game sound with ease and in real time.
4 Customizable Buttons: For quick access to essential controls and actions for your streaming setup.
Dual Independent Audio Mixes: Keep your audio levels separate from your audience, you and your stream can have different audio experiences
Creator Central App: Allows you to simply drag and drop widgets, add hotkeys, tune your mic, and more for your streaming equipment
Perfect for VTubing: With the support of VTube Studio and Voicemod trigger a custom action, change your model, switch between different voices, all at the touch of a button
Technical Specifications

Interface: USB 3.2 (Gen 1) Type-C (plug and play, UVC)
Video Input: HDMI 2.0
Video Output (Pass-Through): HDMI 2.0
Audio Input: HDMI 2.0 / 3.5 mm Line In (3-Pole)
Audio Output (Pass-Through): HDMI 2.0 / 3.5 mm Line Out (3-Pole)
Max HDR Pass-Through Resolutions: 2160p60 / 1440p120 / 1080p240
Max VRR Pass-Through Resolutions: 1440p120 / 1080p120
Supported Resolutions (Video Input) : 2160p, 1440p, 1080p, 1080i, 720p, 576p, 480p
Max Record Resolutions: 2160p30 / 1440p60 / 1080p60
Record Format: MPEG 4 (H.264+AAC) or (H.265+AAC)
Dimension: (W x D x H): 112.5 x 66.1 x 20.9 mm (4.43 x 2.6 x 0.82 in)
Weight: 85 g (3 oz)

Notes:
1. LGX3 does not support viewing/recording/streaming of HDCP protected signals

System Requirements

• Windows: Windows 10 (64bit)
• Mac: macOS 10.15 and above
What's In the Box

Live Gamer EXTREME 3 (GC551G2)
Type-C to Type-A Cable
HDMI 2.0 Cable
Quick Start Guide
System Requirements

Windows: Windows 10 20H2(64bit) and above
Mac: macOS 10.15 and above

Note: Creator Central support Mac M1 Rosetta
Share
View full details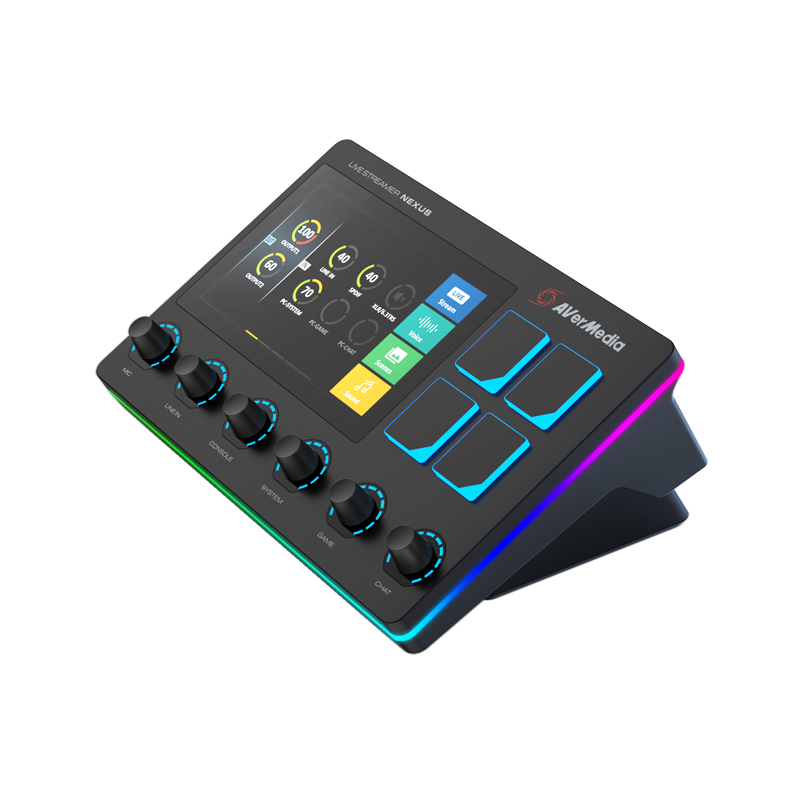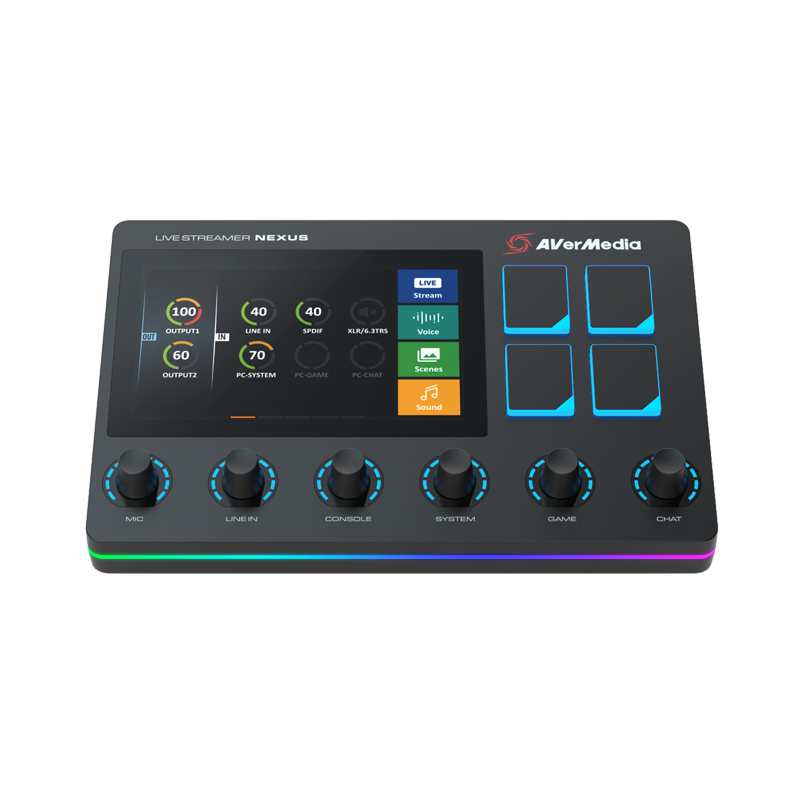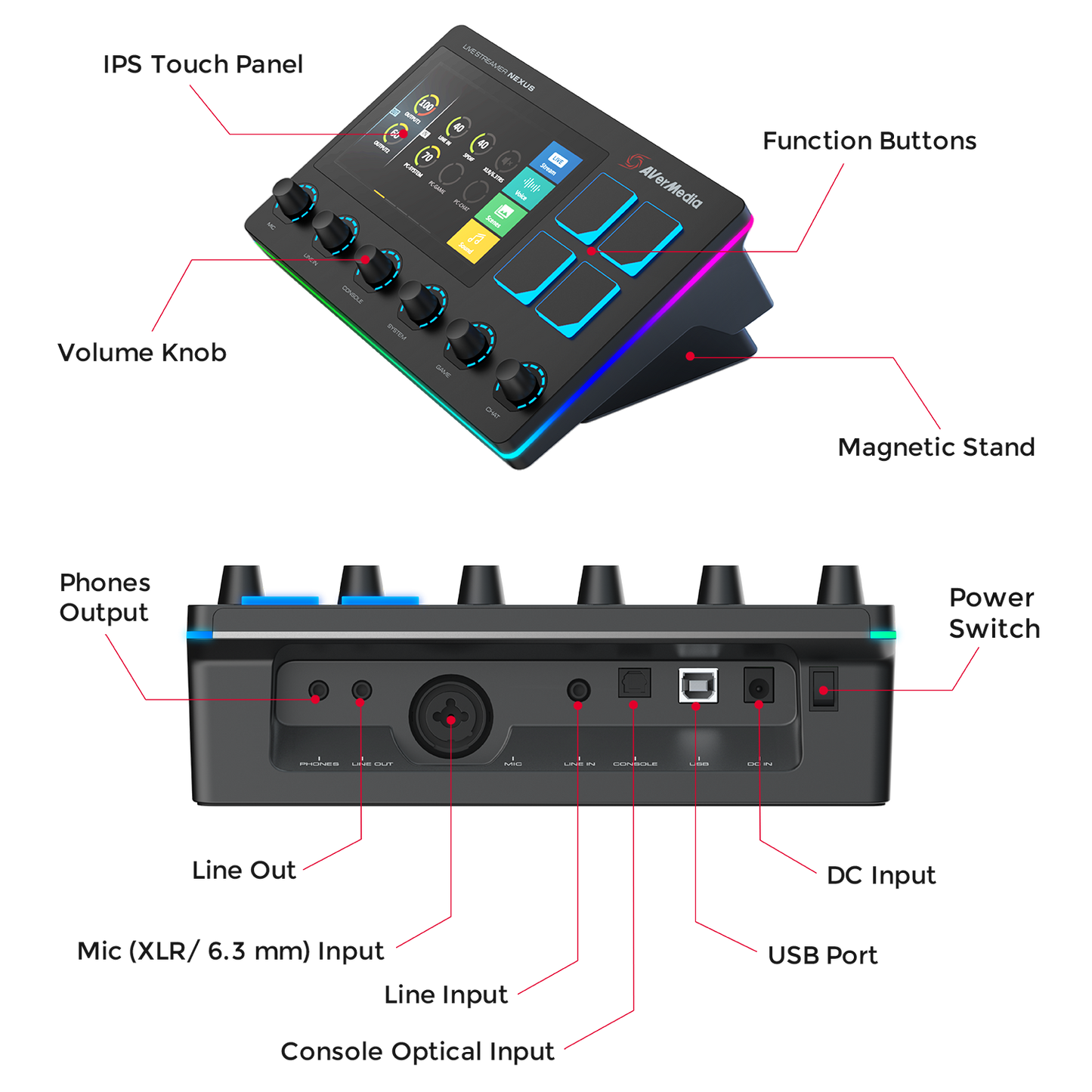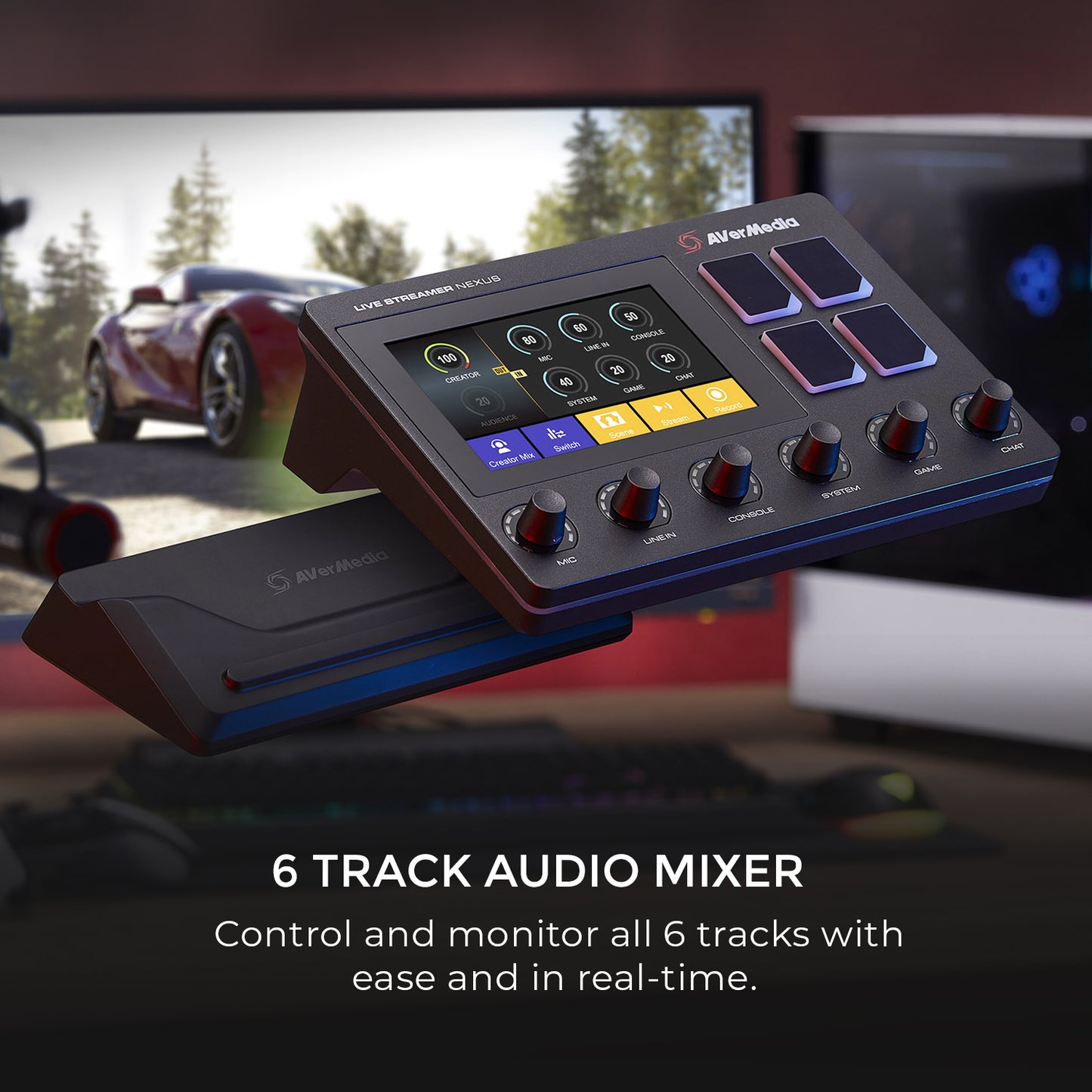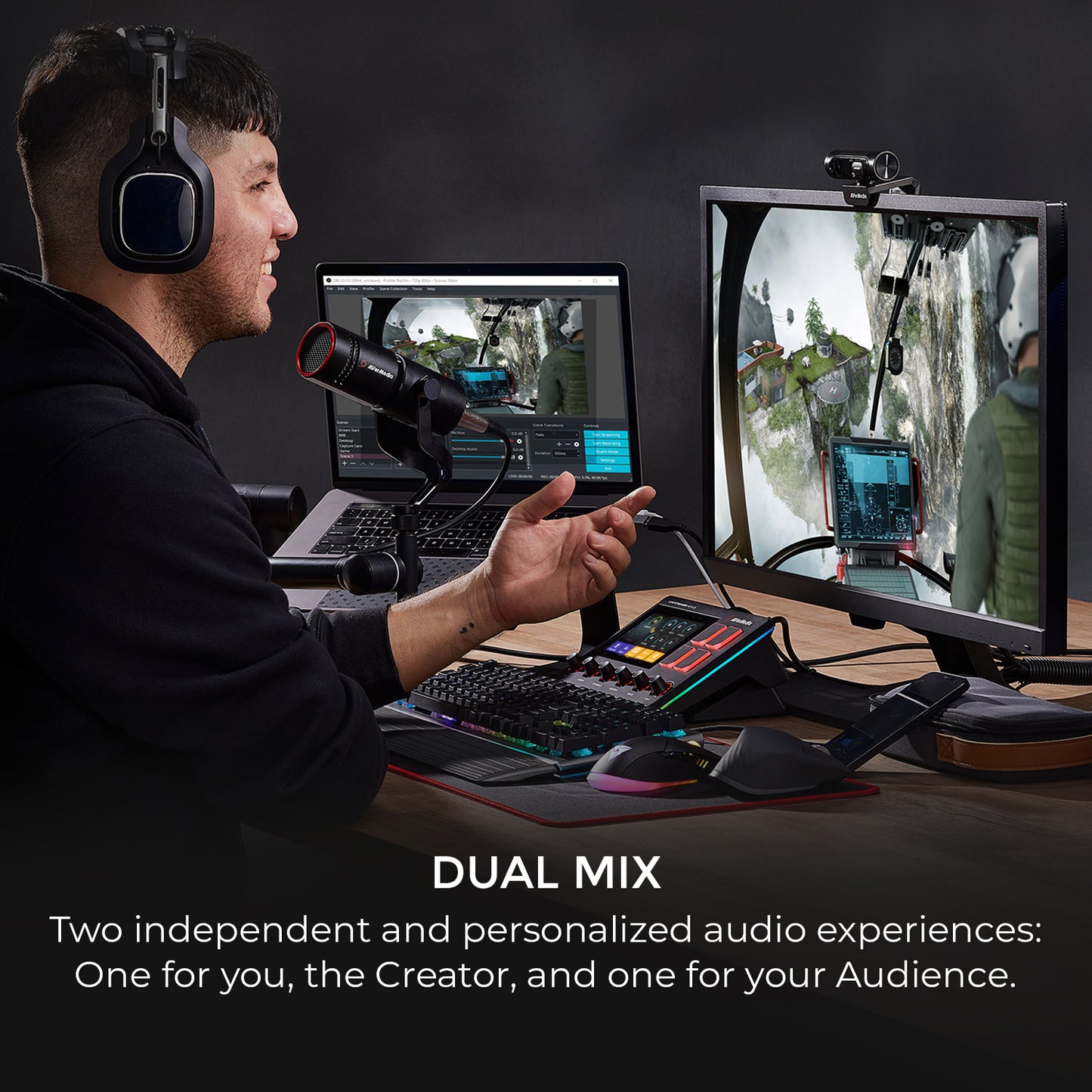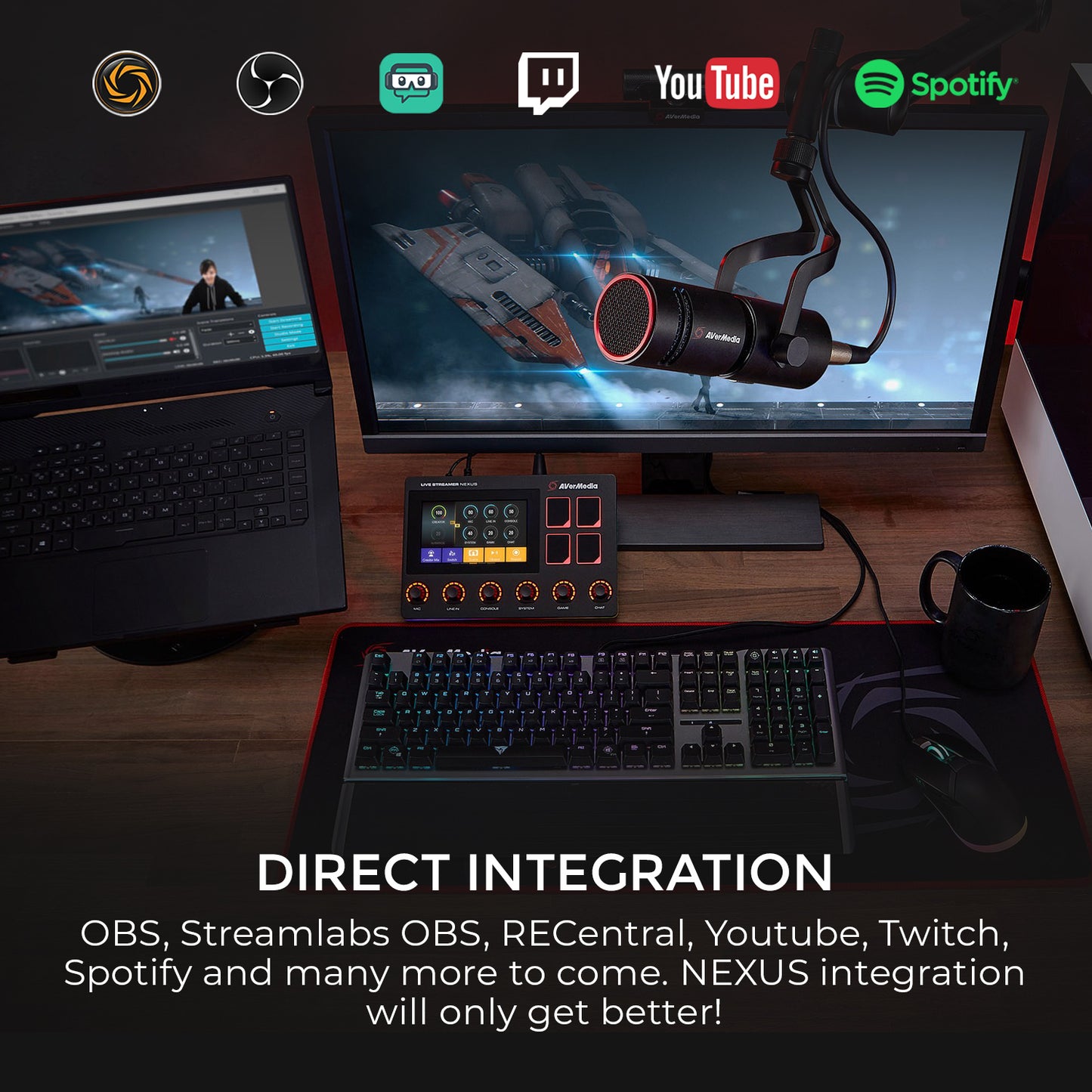 Stream Deck and Mixer in one
Does the job well. Not a whole lot of support behind the product so takes some getting used to and how to get it to do exactly what you want it to. BUT once you get it there, it works beautifully. Integrates perfect with OBS for scene switching. But the real power is the audio mixing. I absolutely love the ability to have up to 5 channels of input and control but what I hear and what I'm streaming. Highly recommend.
Digital Optic Input Breaks Easily
Overall, the equipment works well. The touchscreen with the ability to do scene switching and starting OBS/Streamlabs OBS reduces the need for a StreamDeck, and is a great bonus to mixer for a dual computer setup requiring audio.
The biggest issue is in the Digital Optic input. At the start, the input is a great way to monitor the gaming PC and streaming PC through a single point. Solid seating and connectivity. In just over one year, the input housing broke apart, not allowing the DO cable to connect and remain seated in the input. I ordered this device because I can use a DO cable for the gaming PC to have clearer quality of sound over the AUX input. Personal preference.
Great mixer IF it wasn't for the software
In general, a lot has happened in the meantime, I was one of the first to buy this mixer, at that time for €349
I was all the more disappointed because I was up against the top dog for streamers; the GOXlr; have decided!
The software back then was underground, kept crashing and you always have to turn on the mixer first and only then the PC.
In the meantime there have been 2 firmware updates and 4 software updates, everything is much more stable and secure. From time to time, however, especially when the mixer has been running all day and in the middle of the stream, the sound is suddenly gone. Everyone else still hears everything, but you no longer hear any monitor sound.
I hope that microphone effects will be implemented soon, like in the GOXlr, because I miss them a lot. With my old setup I used VoiceMod, which I bought expensively but can no longer use with the AverMedia.
All in all, I would buy it again, provided the software is up-to-date! :)
Class device
The AverMedia Live Streamer is mega. Not only for gaming, YT videos or the like, but also great for everyday use. Working in the multimedia area such as program control and sound settings is great. If you want an audio interface with a stream deck or something similar, I think it's the perfect device.
Relatively intuitive and quick to use.
Not just plug & play!
Initially, the Nexsus was really strenuous to set up.
But once you have survived this, it is extremely rare for problems to arise.
I try to describe some of them.
OBS Studio...
I had extreme problems setting it up. Because neither the manufacturer nor the users at the time explained how to connect OBS Studio.
But after a few days I found what I was looking for. You need a special plug-in for OBS and this can unfortunately only be found on the Japanese website of the manufacturer.
failures...
This usually happens when driving up.
If nothing works, it is probably because the software did not open properly. Restarting this should fix the error.
The software regularly receives major updates and is now able to do everything a stream deck can. Except for the pedal and the IFTTT integration.
But things like routines, processes, automation are already possible.
Unfortunately, I don't know what a GoXLR can do apart from the basics, so I can't rate the functions as equivalent.
Although the manufacturer offers an icon editor, it cannot create gifs (animated emojis). I used Canva for this.
Just download an emoji and import that png into canva so you have the right dimensions.
If you have any questions, you can find me on discord at: VantasticTV#1302
Then I can answer your questions more specifically.
Find your Mastery
With a 6 track audio mixer and a fully customizable control panel, the Live Streamer AX310 will ensure you have full control over the live creation process. Be more productive, create more efficiently, master your content.
Your most important Tracks, Mixed
Your voice, alerts, music, even game sound are a huge part of your content. Controlling and monitoring all 6 tracks withe ease and in real-time.
Dual independent audio mixes
Keep your audio levels separate from your audience. With Dual Mix you and your stream can have different audio experiences, allowing each to focus on what's most important.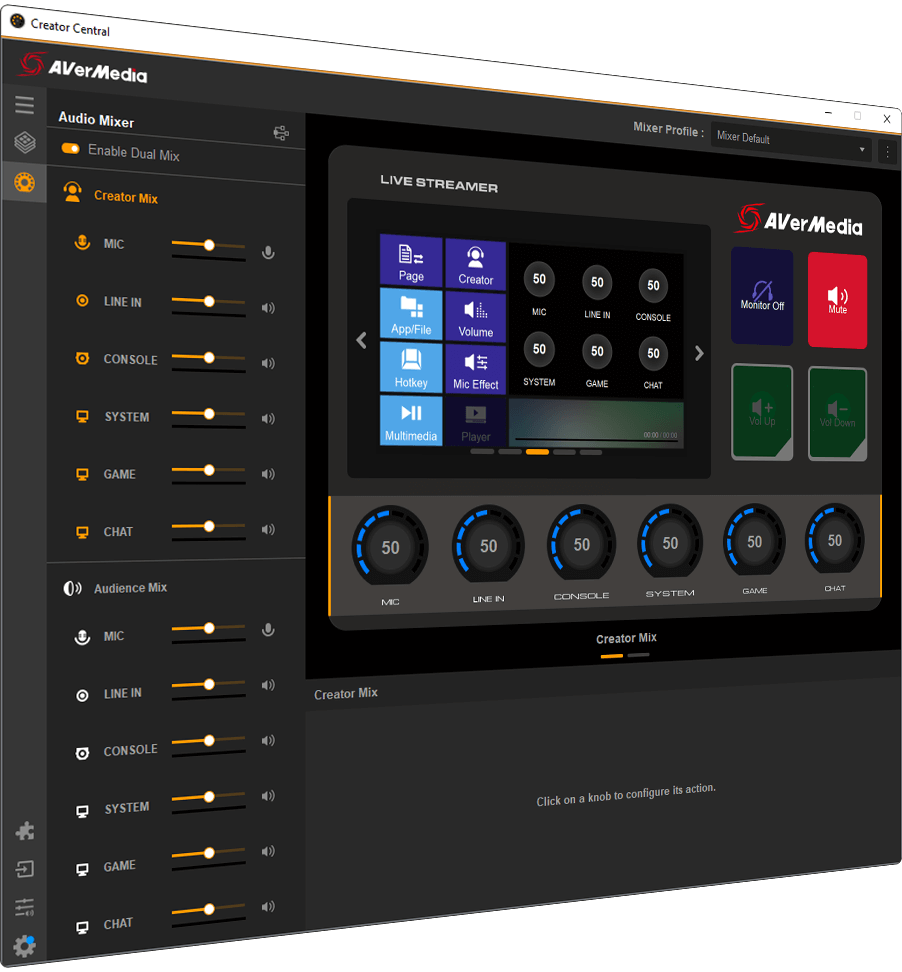 Creator Central
The Creator Central app will have your AX310 customized for your needs in no time. Specially designed with content creators in mind, simply drag and drop widgets, add hotkeys, tune your mic, and more. Mastering your stream is only a few clicks away.
Learn More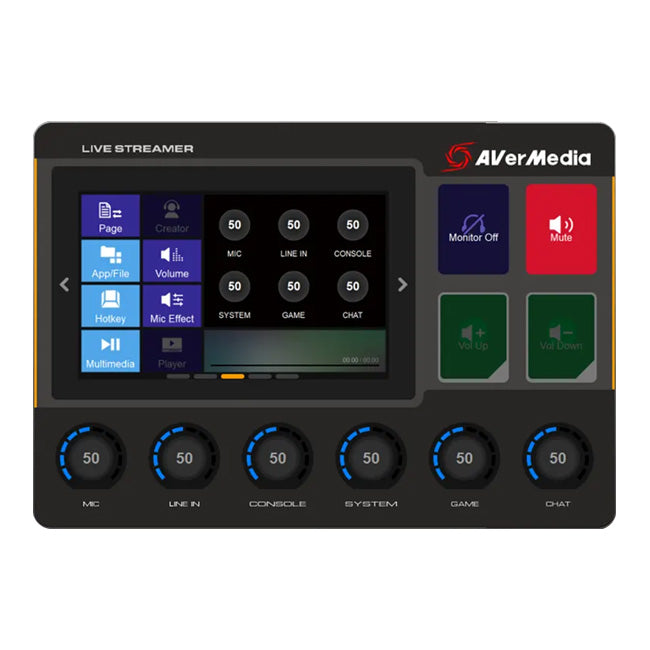 Ever-Evolving Functionality
With our ever growing list of widgets and partners, expand your controls to every aspect of your stream and beyond. Explore the Creator Central Widget store to download the widgets for your every need.
Widget Store
Profiles for Easy Switching
Live Streamer AX310 is not only for streamers but also for every creator. Whether you are a Photographer, Music Producer, Game Streamer or Vtuber, AX310 have all the controls you need.
How to connect your AX310