Regular price
$ 99.99 USD
Regular price
Sale price
$ 99.99 USD
Unit price
per
Sale
Sold out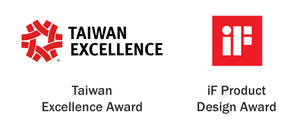 Broadcast Quality: Capture professional-grade audio with exceptional clarity and fidelity, ensuring your recordings and broadcasts sound top-notch.
Cardioid Pattern: The cardioid pickup pattern focuses on capturing sound from the front while minimizing background noise, resulting in clear and precise audio reproduction.
Voice Clarity Boost: Enjoy enhanced vocal clarity and intelligibility, thanks to the built-in voice clarity boost feature that optimizes the microphone's performance.
Easy-to-Use: The AM330 offers a user-friendly experience with simple setup and intuitive controls, allowing you to start recording or streaming effortlessly.
Versatile Applications: Ideal for a wide range of applications, including podcasts, voiceovers, streaming, gaming, vocal & instrument record and more.
Technical Specifications

Type: Dynamic microphone
Polar Pattern: Cardioid
Connection: XLR
Frequency Response: 50Hz ~ 18KHz
Sensitivity: -52 dB ± 3 dB AT 1 KHz (1V/Pa)
Phantom Power: Not required
Dimensions ( ⌀ x L): 56 x 167 mm (2.20 x 6.57 in)
Weight: Mic 530.6 g (18.72 oz) / Bracket 95.8 g (3.38 oz)
What's In the Box

Live Streamer MIC 330 (AM330)
XLR cable (3.0 m / 9.86 ft.)
Interchangeable Color Ring
5/8" to 3/8" thread adapter
Quick Guide
Share
View full details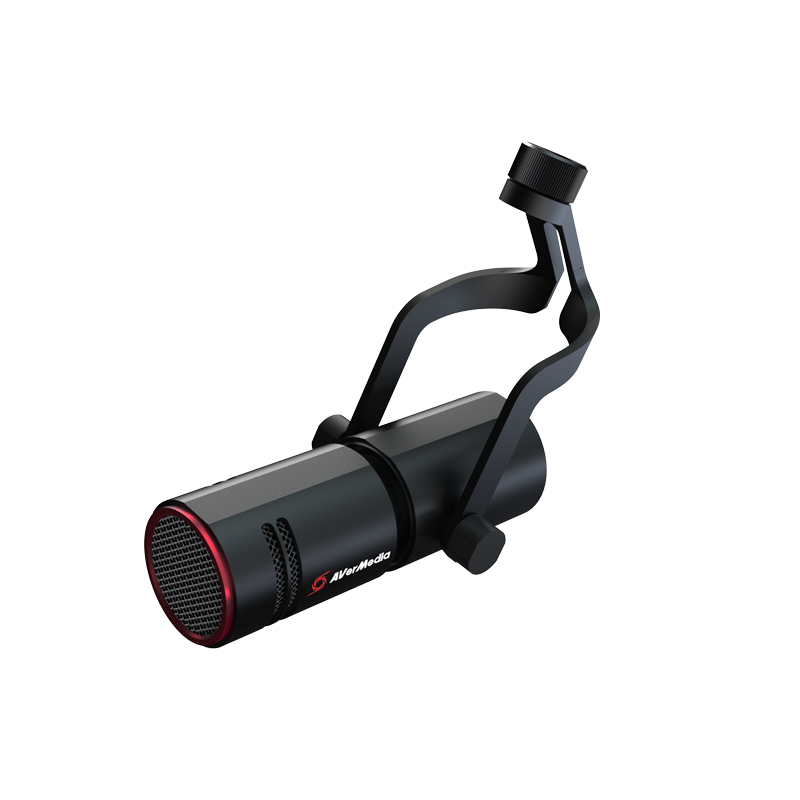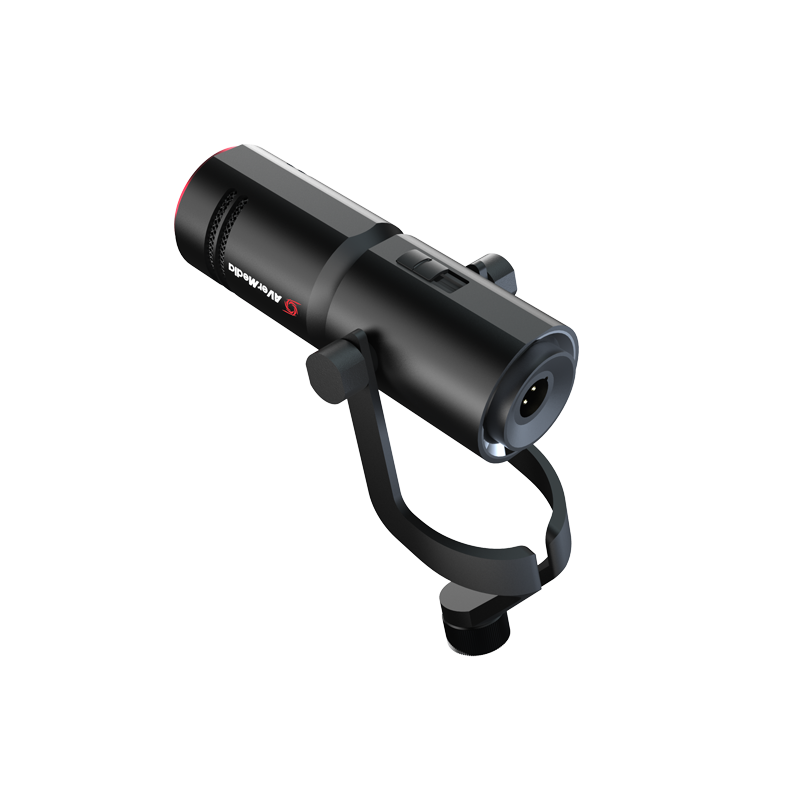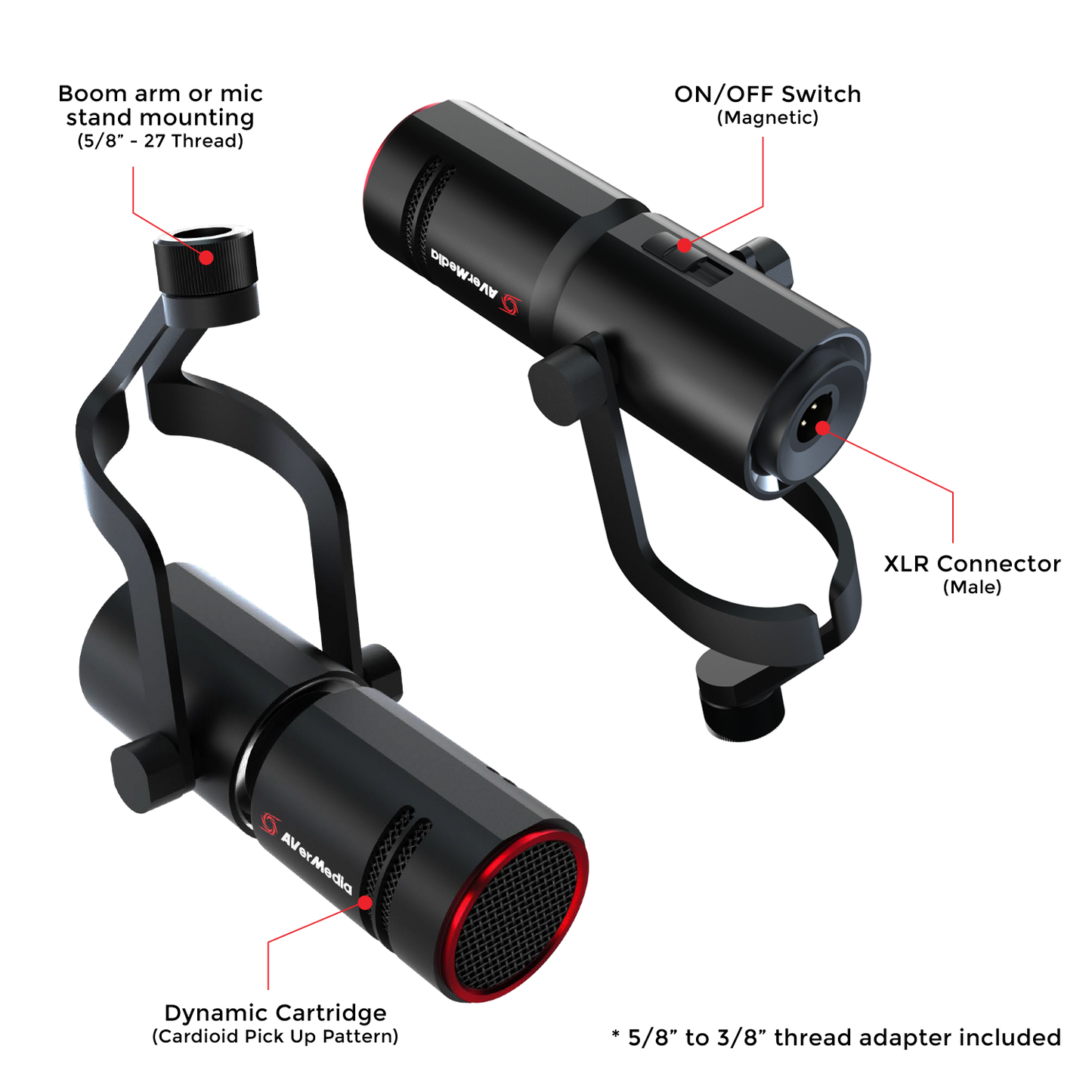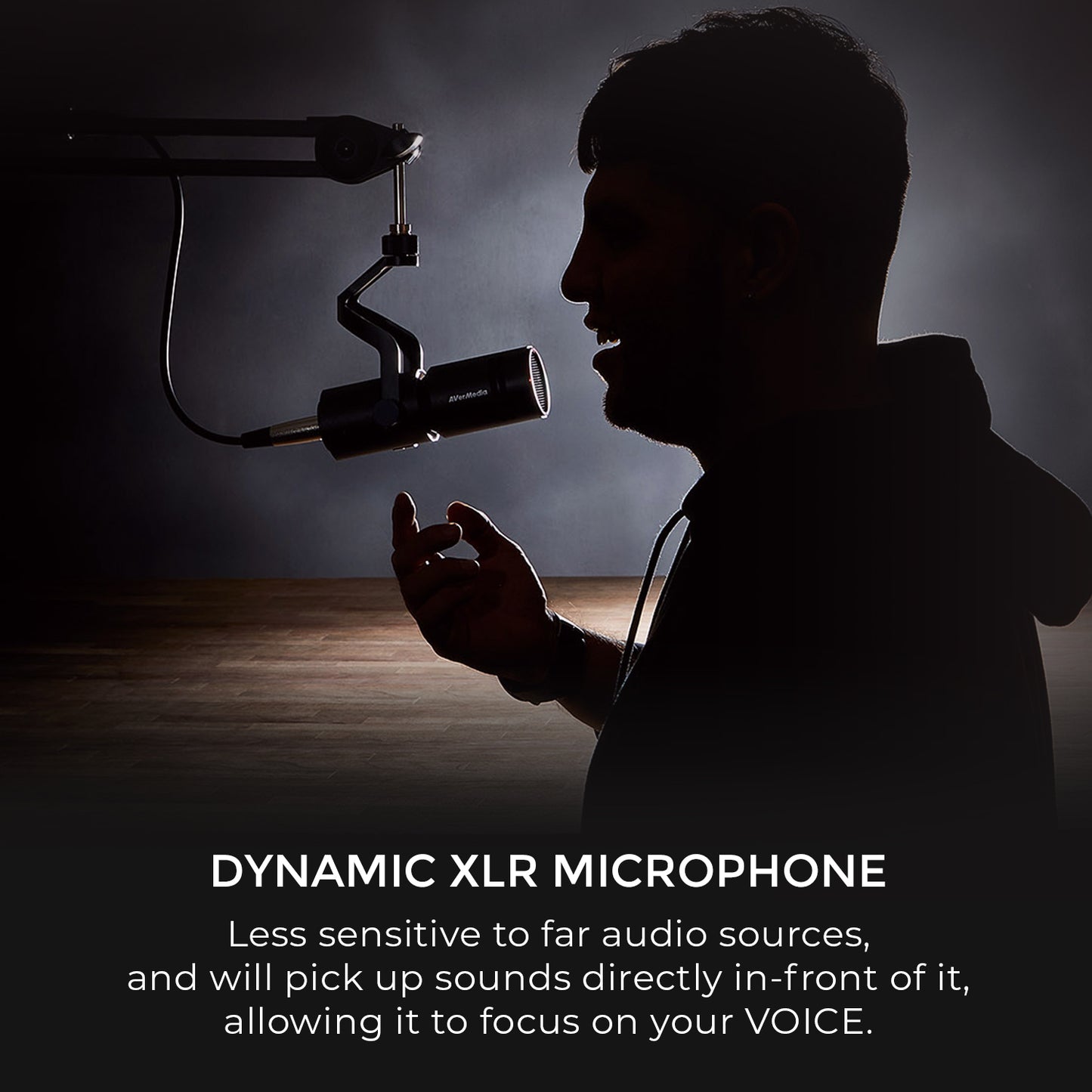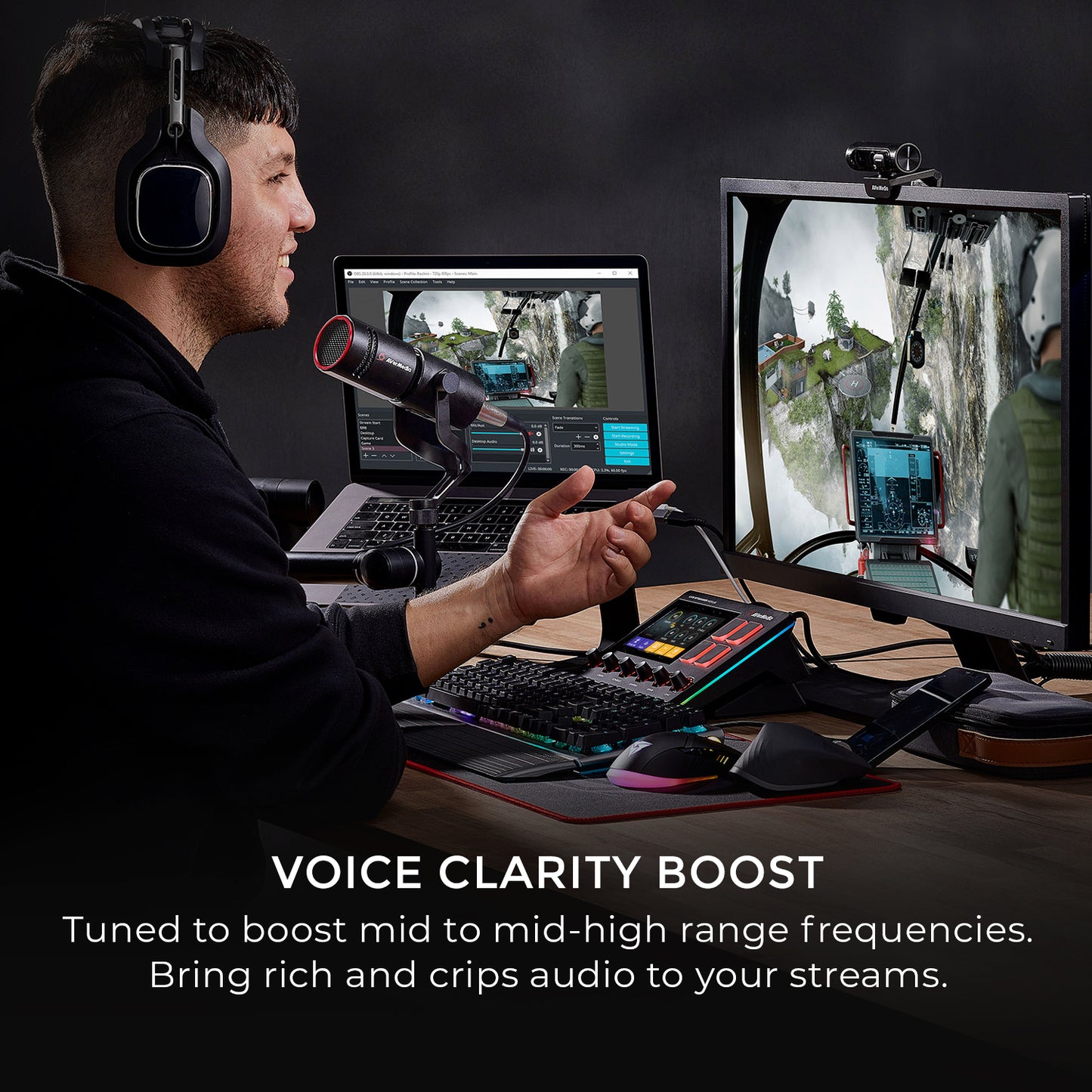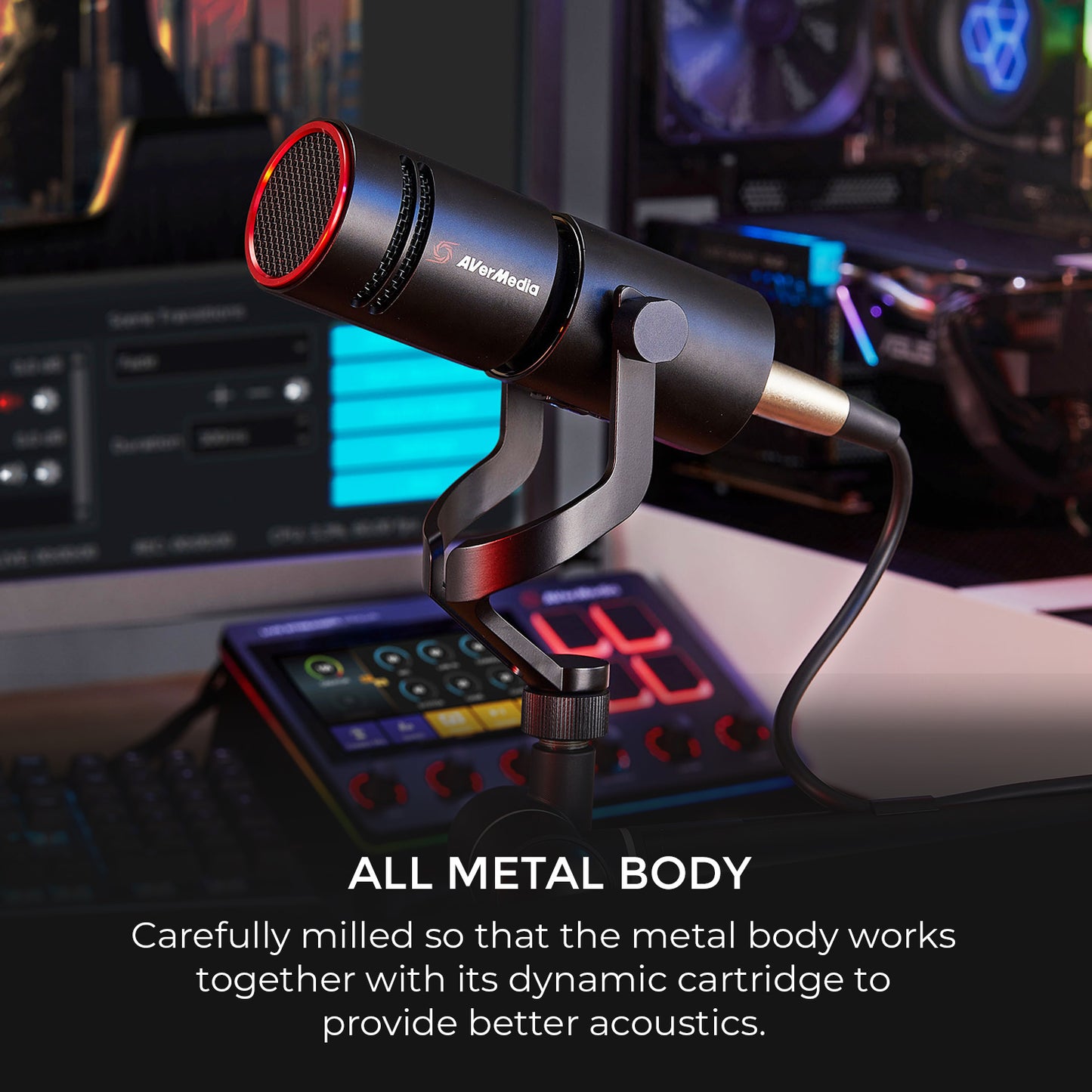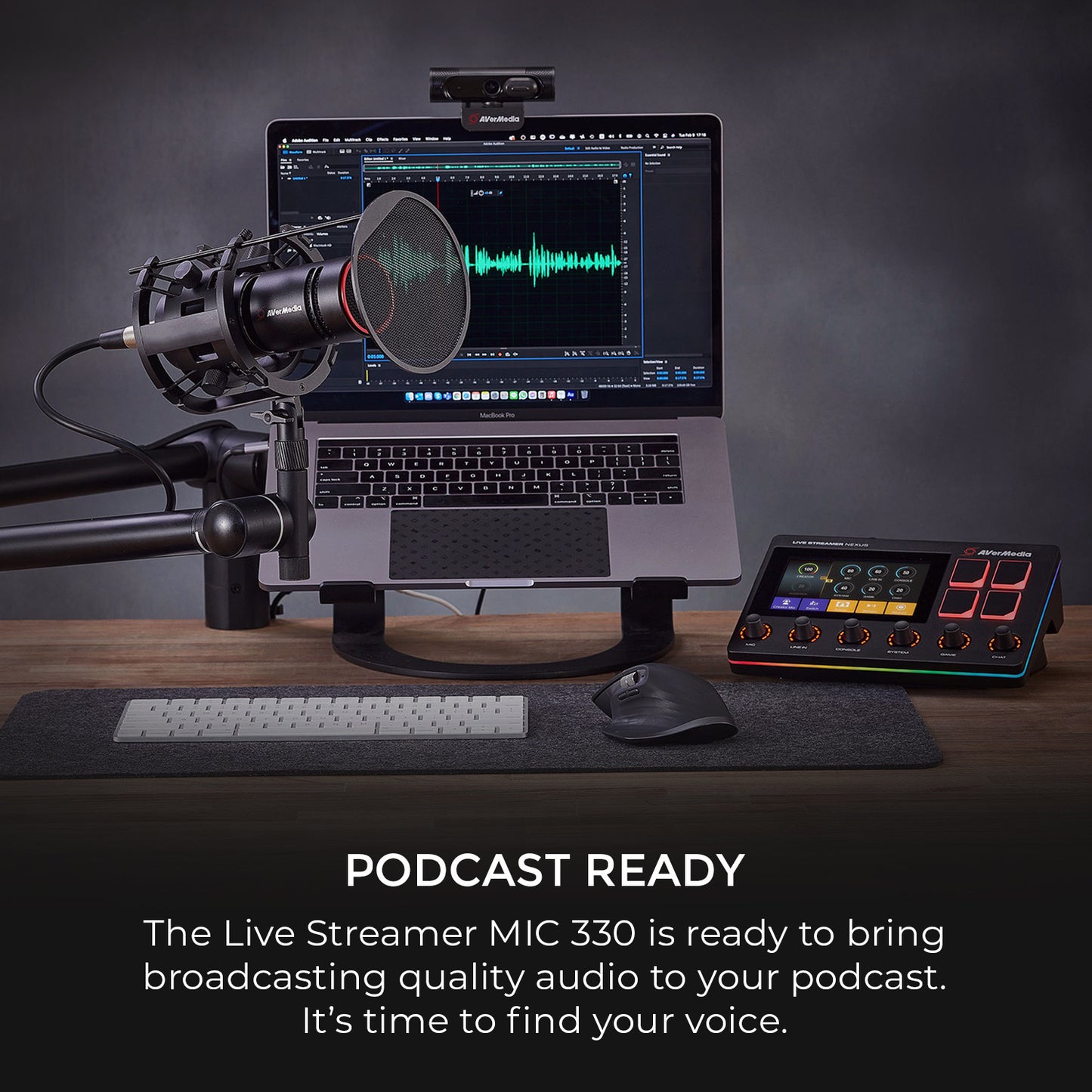 Looks great on the desk
Sound quality is good and the other party seems to hear well.
The design is simple and you can place it on your gaming desk without any discomfort.
You can also rotate the angle to the side, so it's good not to get in the way of the monitor.
5.0 out of 5 stars The XLR MIC 330 is stylish, dynamic, cheap and really GOOD!
I got the AVerMedia Live Streamer MIC 330 + AverMedia Live Streamer Nexus a month ago because I've been thinking about getting new equipment for streaming and producing videos for a long time!
What is the AverMedia Live Streamer MIC 330???
It is a dynamic XLR microphone that does not need a phantom power supply and, in my opinion, delivers excellent sound quality!
So far I've used a USB mic, where I've been able to improve the audio quality enormously thanks to external apps. With the addition of the MIC 330, I find the audio quality natively good enough!
In addition, AVerMedia advertises the "Live Stream MIC 330" specifically as a "Content Creator" mic.
Yes I am very happy with it :)
Here are some more details about the package content:
- Dynamic XLR mic with cardioid characteristics
- Focus on your voice, ambient noise is reduced
- Especially for content creators
- comes with BOOM mount
- 50hz - 18KHz / -52dB +3dB at 1KHz
- no phantom power
What to improve:
- The MIC 330 has built-in pop protection, but in some situations this is unfortunately not enough and my audio overdrives a bit!
- I recommend everyone to use a separate pop protection to work better :3
- The design is not suitable for every person, but I personally like it very much!
It also works PERFECTLY with the "AVerMedia Live Streamer Nexus" audio mixer!
But it also works smoothly with my Scartlett 2i2 :3
Finally, I can only say that the AVerMedia Live Streamer XLR MIC 330 offers really excellent quality for less than 100 euros.
It's sturdy, stylish and not clunky!
I definitely highly recommend it to any streamer or content creator!
Just have fun!
A few months ago I bought the AVerMedia CAM 513 webcam and was very positively surprised during the unfortunately much too long home office time.
Now I finally wanted to order a new microphone and an audio mixer, since I like having everything from one source, it quickly became clear that it should be the new AM 330 and Nexus AX310.
After a few days, the two packages arrived at my house. Since this is a recession for the microphone, I will only refer to this in the following.
The packaging of the AM 330 was neat and printed with all the important and unimportant information. After unpacking, the good piece came to light, I had to take some cushions aside, because you wanted to be on the safe side that nothing would get to Mirko.
Not only at first glance was I very positively surprised by the AM 330, the workmanship is very high quality, which you can also see in the photos. The metal housing looks simply TOP, but also robust! There is also an ON / OFF switch on the microphone, which is hard to miss.
There were also a few accessories included, including of course an XLR microphone cable, 3/8" and 5/8" adapter, which was essential for my microphone arm!
The installation was of course absolutely simple, cable into the microphone, cable into the Nexus, GO!
In my ears, the sound is absolutely clear and background noise is suppressed well. Regardless of whether I'm in a business meeting, in Teamspeak / Discord or streaming, I haven't had any problems so far.
Therefore, in conclusion, I can only say that it is a very high-quality product, which technically convinced me and can be recommended with a clear conscience.
Excellent
As always, Avermedia has achieved its goal, excellent dynamic microphone, robust and sounds good
Dynamic CardioidXLR Mic
The Live Streamer MIC 330 is less sensitive to far audio sources, and will pick up sounds directly in-front of it, allowing it to focus on what is most important, your VOICE.
Voice Clarity Boost
Tuned to boost mid to mid-high range frequencies. Bring rich and crips audio to your streams.
All Metal Body
Carefully milled so that the metal body works together with its dynamic cartridge to provide better acoustics. Not only sounds good, but looks good too.
Podcast Ready
The Live Streamer MIC 330 is ready to bring broadcasting quality audio to your podcast. Its time to find your voice.