Regular price
$ 139.99 USD
Regular price
Sale price
$ 139.99 USD
Unit price
per
Sale
Sold out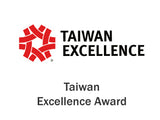 Suitable for Any Streamers: The GC513 portable capture card allows you to enjoy 4K gameplay and easily edit in 1080p60
Ultra HD 4K Pass-through: The LGP2 allows you to record amazing gameplay at Full HD 60 fps without experiencing annoying lag. *HDR not supported
Plug & Play: With the latest UVC technology, the GC513 makes the process easy - simply without any installation
PC-Free Mode: Easily setup to record gameplay wherever you go - whether on an iphone or a PC tournament, your options are endless
Live Commentary & Party Chat: Adding commentaries to your streams or capturing your party chats has never been as easy as plug and go
Technical Specifications

Interface: USB 3.2 (Gen 1) Type-C (plug and play, UVC)
Video Input: HDMI 2.0
Video Output (Pass-Through): HDMI 2.0
Audio Input: HDMI 2.0 / 3.5 mm Line In (3-Pole)
Audio Output (Pass-Through): HDMI 2.0 / 3.5 mm Line Out (3-Pole)
Max HDR Pass-Through Resolutions: 2160p60 / 1440p120 / 1080p240
Max VRR Pass-Through Resolutions: 1440p120 / 1080p120
Supported Resolutions (Video Input) : 2160p, 1440p, 1080p, 1080i, 720p, 576p, 480p
Max Record Resolutions: 2160p30 / 1440p60 / 1080p60
Record Format: MPEG 4 (H.264+AAC) or (H.265+AAC)
Dimension: (W x D x H): 112.5 x 66.1 x 20.9 mm (4.43 x 2.6 x 0.82 in)
Weight: 85 g (3 oz)

Notes:
1. LGX3 does not support viewing/recording/streaming of HDCP protected signals
What's In the Box

Live Gamer EXTREME 3 (GC551G2)
Type-C to Type-A Cable
HDMI 2.0 Cable
Quick Start Guide
System Requirements

Operating System :  Windows ® 10 or later /  8.1/ 7 / macOS (Support UVC Protocol)For 1080p60Desktop:

- Intel® Core™ i5 CPU i5-3330 or comparable (i7 recommended)
- NVIDIA® GTX 650 / AMD Radeon™ R7 250X or above are recommended
- 4GB RAM
Laptop:

- Intel® Core™ i7-4810MQ
- NVIDIA® GeForce® GTX 870M
- 4 GB RAM (8 GB recommended)

Operating System:1.Mac with an Intel processor: macOS 10.13 or later2.Mac with an Apple M1 processor: macOS 10.13 ~ macOS 11  (* Not compatible with macOS 12)(Support UVC Protocol)For 1080p60iMac 2013:

- 2.9GHz quad-core Intel Core i5 processor
- NVIDIA GeForce GT 750M graphics processor with 1GB of GDDR5 memory
- 16GB of 1600MHz DDR3L onboard memory
MacBook Pro 2013:

- 2.5GHz quad-core Intel Core i7 processor
- NVIDIA GeForce GT 750M with 2GB of GDDR5 memory and automatic graphics switching
- 16GB of 1600MHz DDR3L onboard memory
MacBook Pro 2017:

- 2.8GHz quad-core Intel Core i7 processor
- AMD Radeon Pro 555(2GB GDDR5) at least
- 16GB of 2133MHz LPDDR3 at least
Share
View full details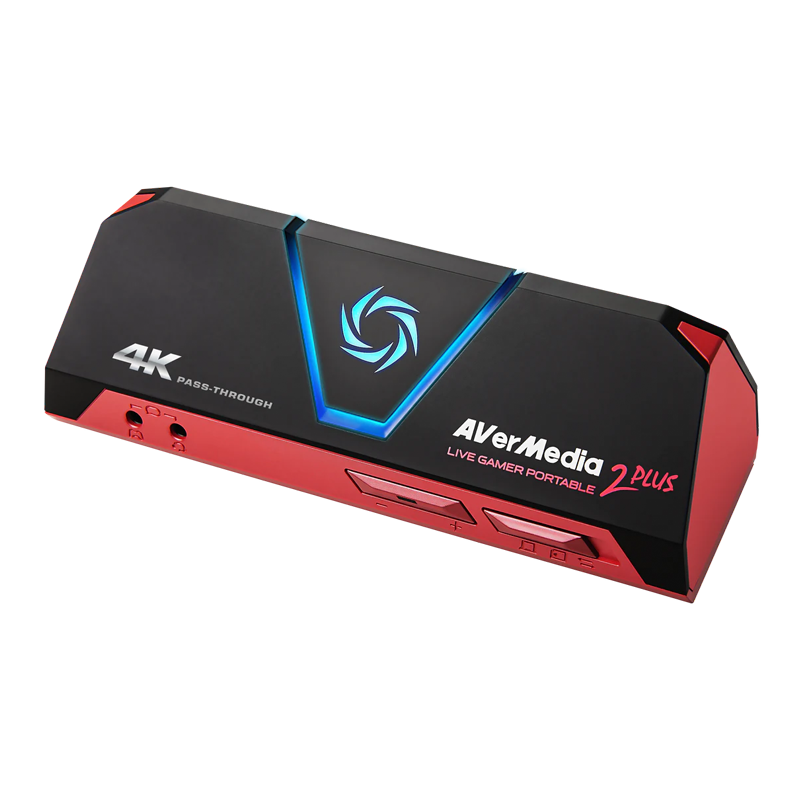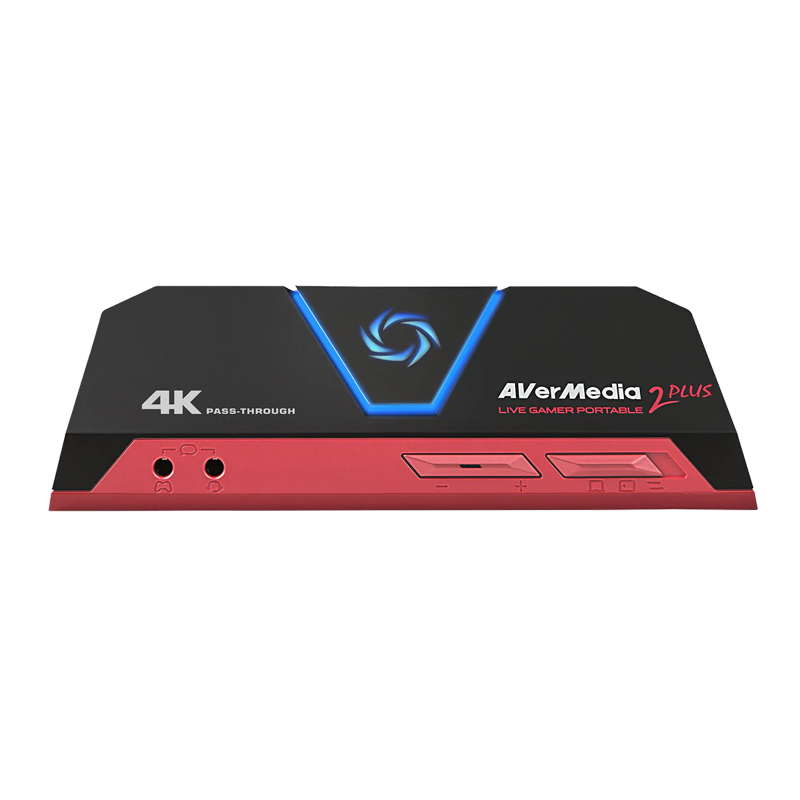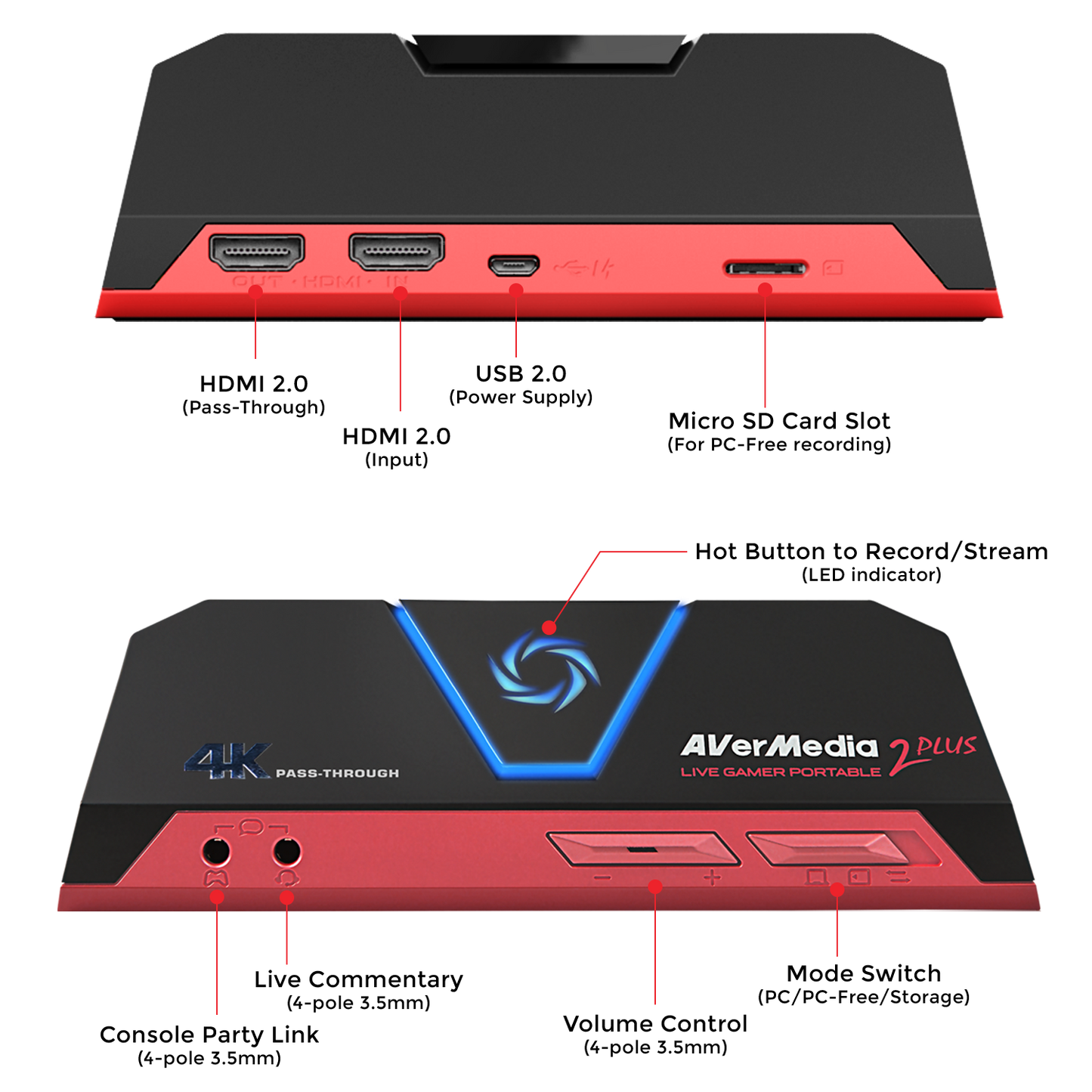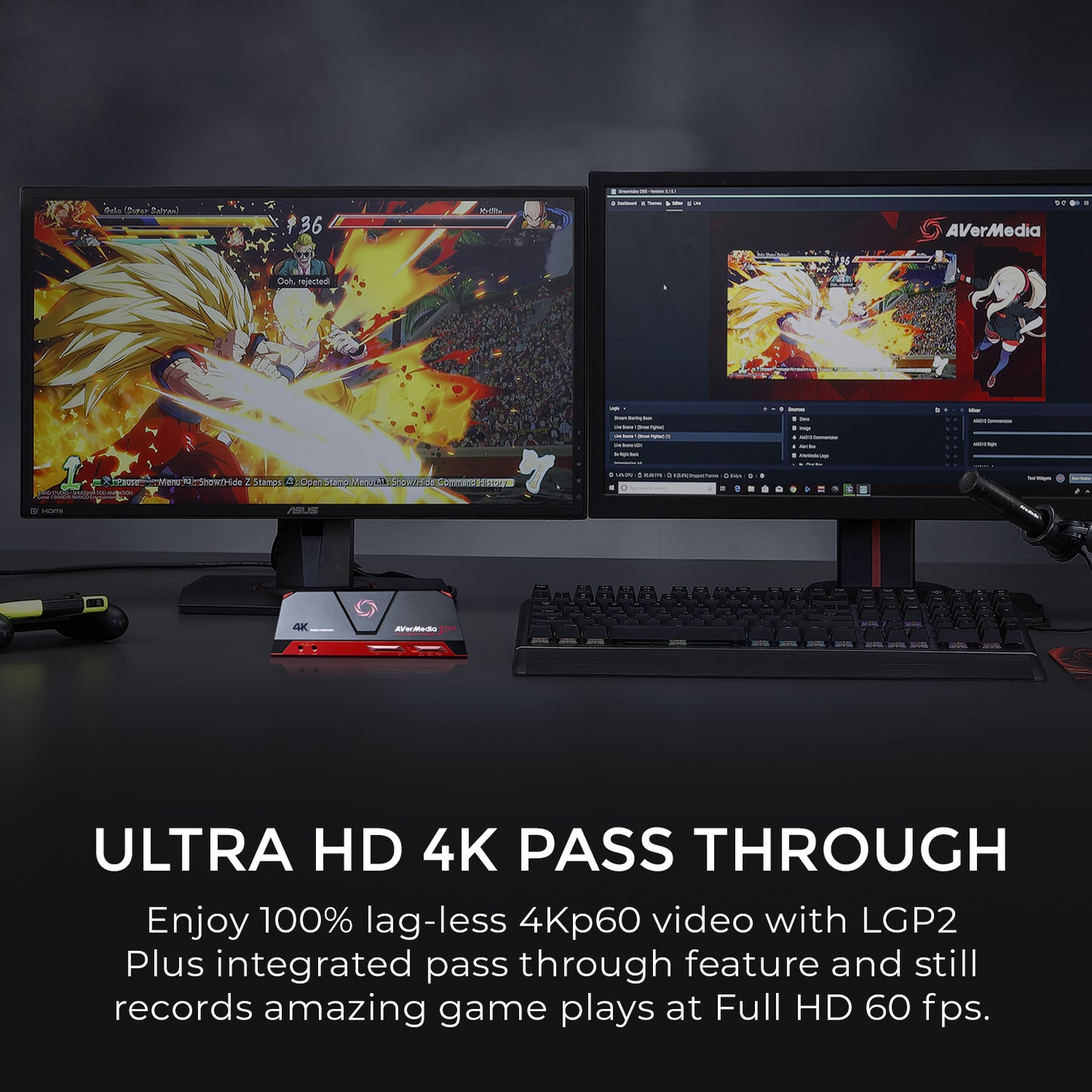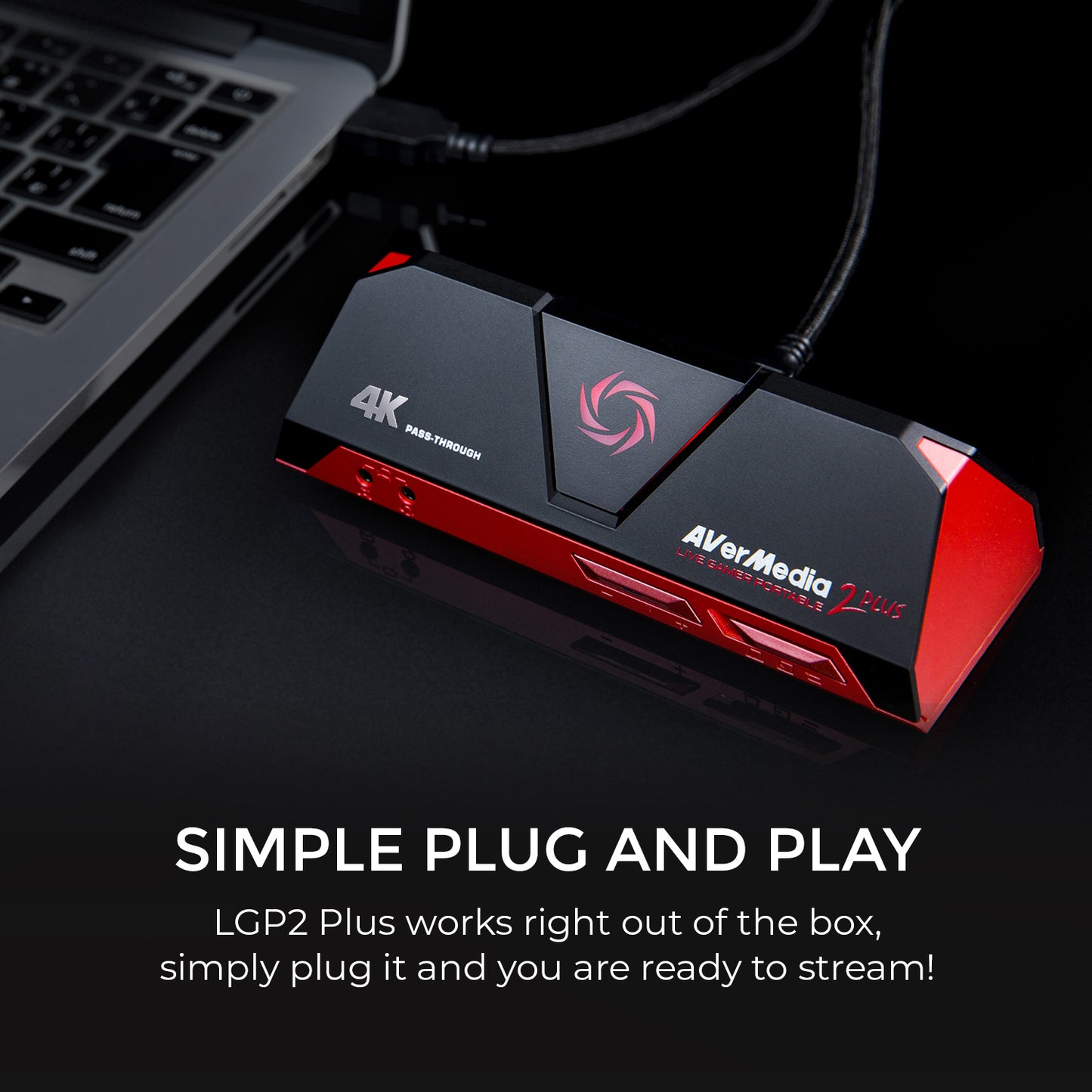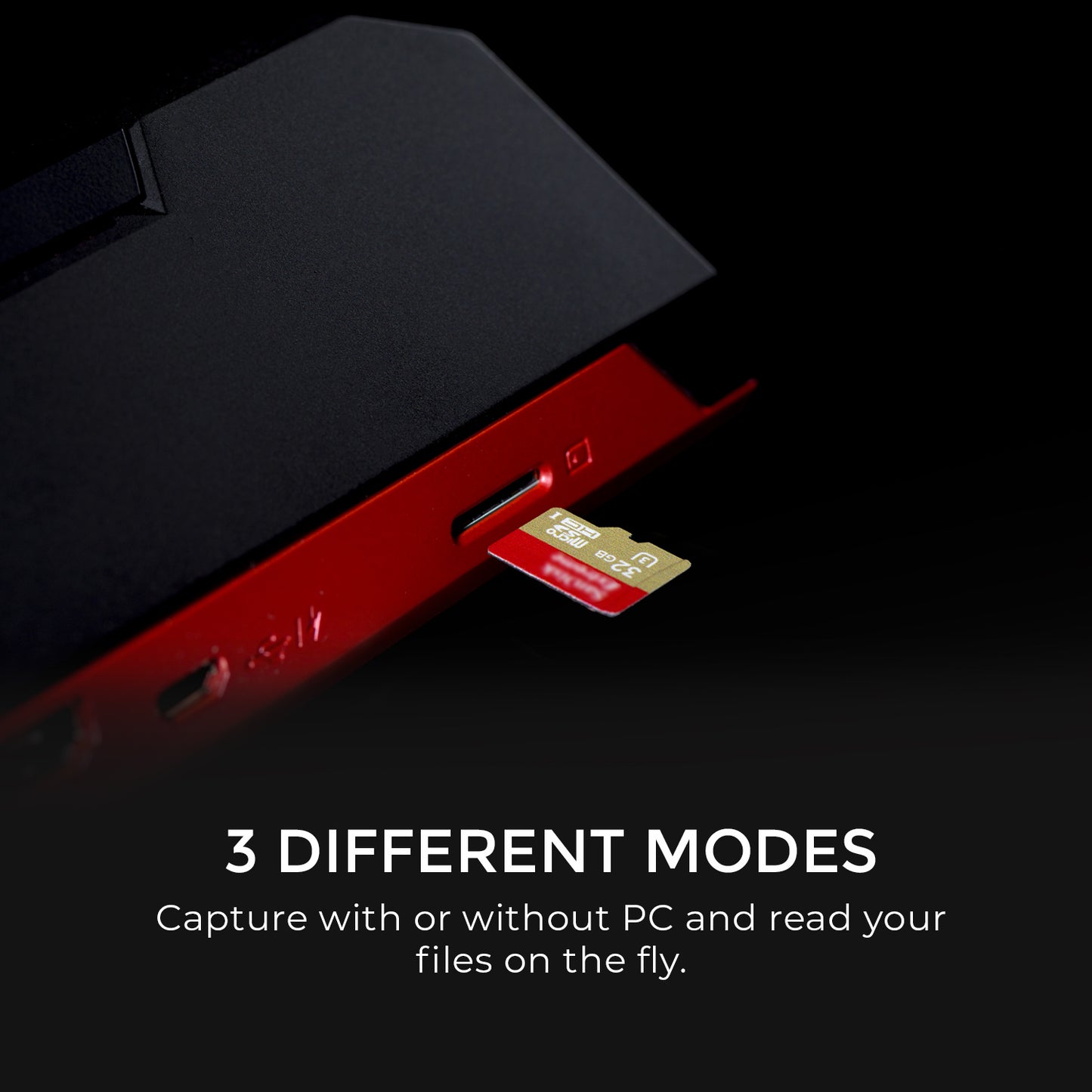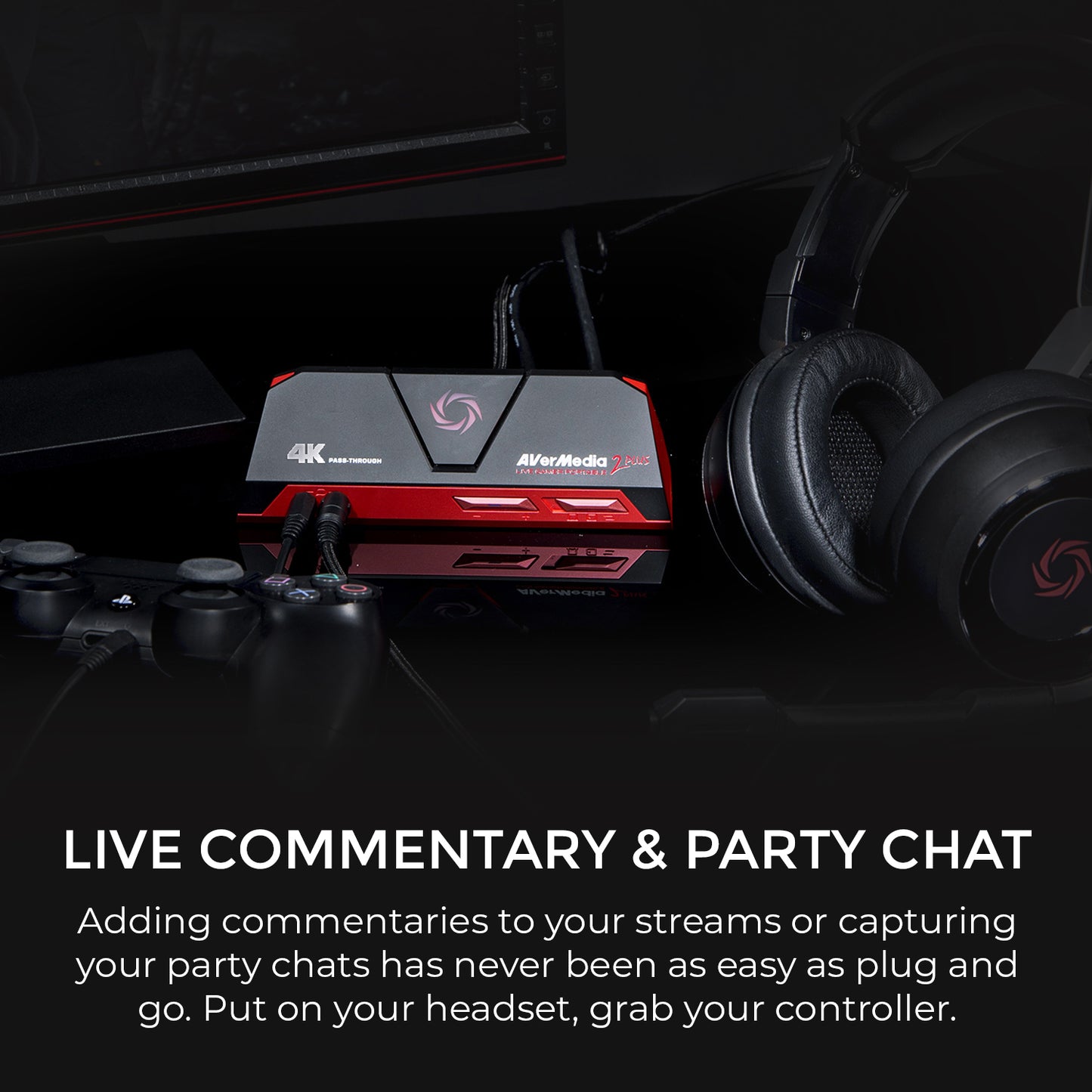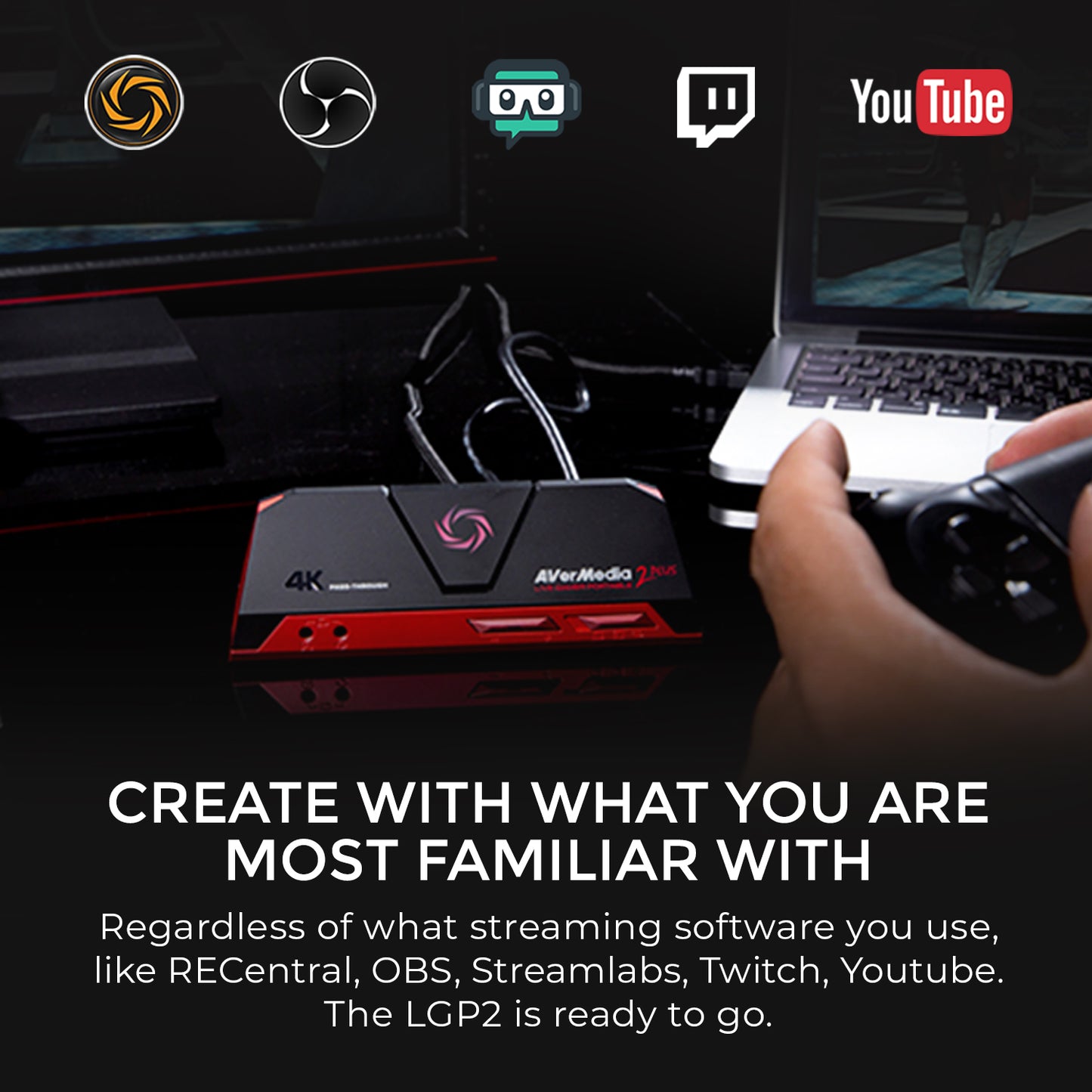 a birthday gift for my son, and I am absolutely thrilled with my purchase
My son was able to install and start using the capture card within minutes of receiving it. The video quality is outstanding, and the pass-through feature ensures that there is no lag or delay in the gameplay.
My son has been using this capture card for his game streaming and YouTube channel, and the results have been amazing. The video quality is crystal clear, and the audio is also of excellent quality. It has really elevated the quality of his content and helped him grow his audience.
Overall, I would highly recommend the 4K Pass-Through Capture Card for Game Streaming to anyone looking to improve the quality of their game streaming or content creation. It is definitely worth the investment, and my son was extremely happy with his birthday gift!
Awesome buy
Easy to work and you get everything you need in the box. Just watch a YouTube video if you need help.
Right product for the right price!
I wish I had more technical experience to give you a broader/specific review, but the reality is that I use this for very basic stuff and it works the way I need it; good quality, easy to use, software is simple to install and there are many videos out there to assist setting it up.
Compared with other ones, I feel this is perfect for the price.
Wish I had bought it sooner
I had been looking into recording various videos and editing them with the option to stream if I wanted to and this was suggested by a friend. I thought it would be a starting point and I could upgrade as I needed but there is no need to upgrade. The quality of video and sound is fantastic, easy to setup and install and the various options for recording opens many possibilities. Coupled with an SD card and it makes it even easier to save the recordings from any HDMI source.
Worth it
Records really well and the built in SD card reader saves you the trouble of having to take out the sdcard to add to your computer
3 Different Modes
PC-Free Mode

A tap on the hot button initiates 1080p60 recording, keeping all your road games in the microSD card. No extra hardware is required.

PC Mode

We understand the frustration in having to go through setups and installations. You can forget about all that. LGP2 Plus works right out of the box.

Storage Mode

Back home, switch LGP2 Plus to Storage Mode and it acts as a card reader. Never remove and risk losing memory cards again.
Ultra HD 4K Pass Through
Enjoy 100% lag-less 4Kp60 video with LGP2 Plus integrated pass-through feature and still records amazing game plays at Full HD 60 fps. *HDR not supported
Simple Plug and Play Technology
The LGP2 Plus works right out of the box. The LGP2 Plus supports the latest UVC technology, simply plug it in and you are ready to stream!
Live Commentary & Party Chat
Adding commentaries to your streams or capturing your party chats has never been as
easy as plug and go. Put on your headset, grab your controller, and let LGP2 Plus handle the rest.